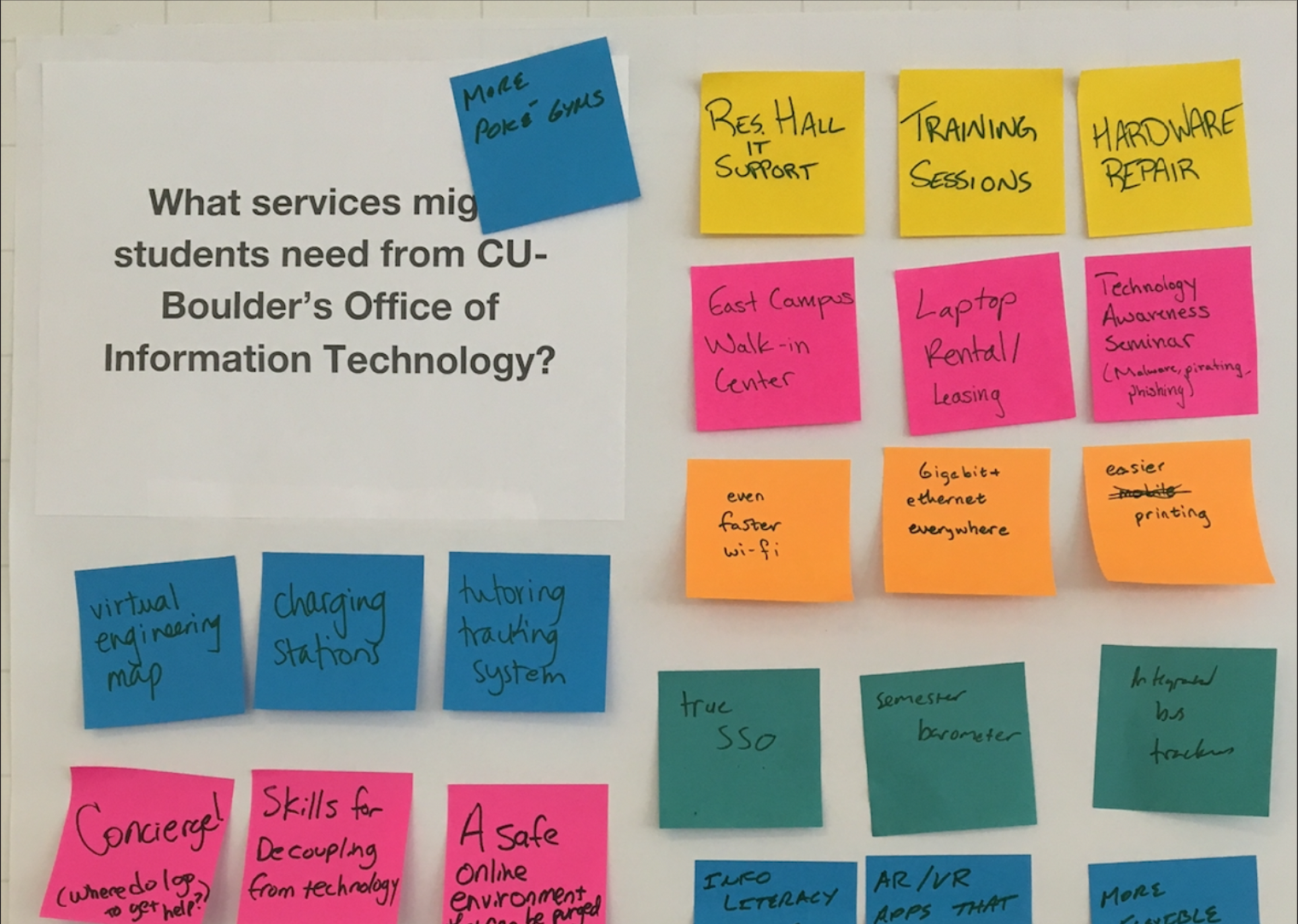 Metacognition and Writing in the Large Lecture
How might we leverage writing to foster opportunities for metacognition, without adding to a course's grading burden?
What Would Oden Do: Fostering Student Engagement and Self-Reflection
How might we take inspiration from reflections on Norse Mythology, Sagas, and Vikings, and apply it to college life?
Fine Tuning the ePortfolio Assignment with Journey Mapping
How might we identify and mitigate pain points the the student experience with a complex ePortfolio assignment?
Student Success at Colorado Law
How might we increase students' legal analysis skills in creative and engaging ways that scale?
Promoting a Culture of Collaboration
How might we promote a culture of collaboration with the community within the Continuing Education division, and with main campus?
Opportunities for Business Competency
How might we create opportunities for more people on campus to gain core business competencies?
Classroom Observation Service
How might we design a classroom observation service that would attract and be meaningful for diverse A&S faculty?
Student Technical Services
How might we better determine what technical services students need from CU Boulder's Office of Information Technology?
Capturing Student Attendance
How might we elegantly, efficiently, and accurately capture student attendance at Office of Institutional Equity and Compliance events?