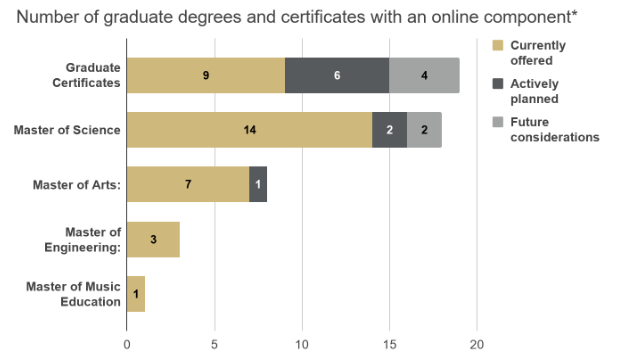 Online-distance-MOOC offerings
The Problem:
The University became aware of the need to centralize and coordinate efforts for providing effective online education.
University administration lacked knowledge of the entirety of online offerings

There was no common terminology for online offerings (MOOCs, online, distance ed)

Online offerings were happening in pockets across the university

A "neutral" research team was needed to gather data and share findings
Role: Applied Researcher | Team: two researchers, data analyst, other supporters.
Understanding & Presenting the Landscape
Our unit's previous work piloting MOOCs (Massive Open Online Courses) helped campus to realize the potential for more robust online education. For years, online education had been done in small pockets across the university. Seeking to establish a baseline of information the university's Provost tasked our team to construct an inventory of online, distance, MOOC, and MOOC-like activities that are currently offered, actively planned, and considered for the future.
A "neutral" team was needed as this was a very politically charged situation. Individual units wanted autonomy and weren't motivated to share information about what they offered.

The was a short timeline with rapid inquiry and results presented to leadership in a six week period.

Regular engagement with the Deputy CIO, CIO and other stakeholders to validate work, test ideas, and navigate political contexts.
Product: Inventory and mapping of online course offerings
Audience: Campus leadership, Provost, CFO
Guiding Questions: What are the activities and courses being offered and by whom? What are the current structures for offering online courses and why? What are the terms and language for online activities?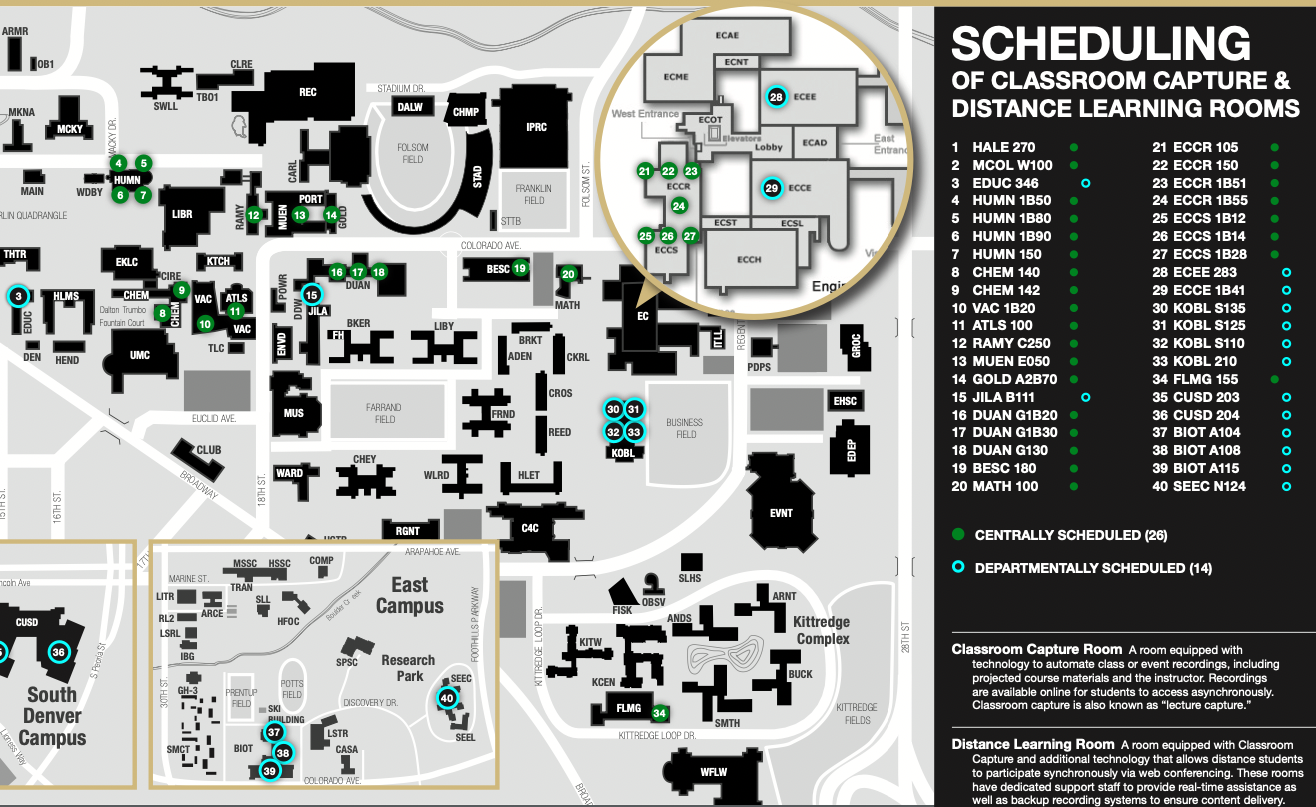 In-Depth Interviews
Myself and a co-researcher interviewed 21 administrators from across campus.
Data Mining
Mined data from an existing survey of all students to extract information about their interest in taking online courses.
Data Visualization
Visualized very complex data set using a ribbon diagram.

Pulled reports of courses and compiled data.
Secondary Research
Researched terms used in the field of online education. Created a taxonomy of terms and proposed them as common language for the campus.
Mapped Spaces
Created a map of all the physical buildings on campus that could be used to record classes to be used for online learning.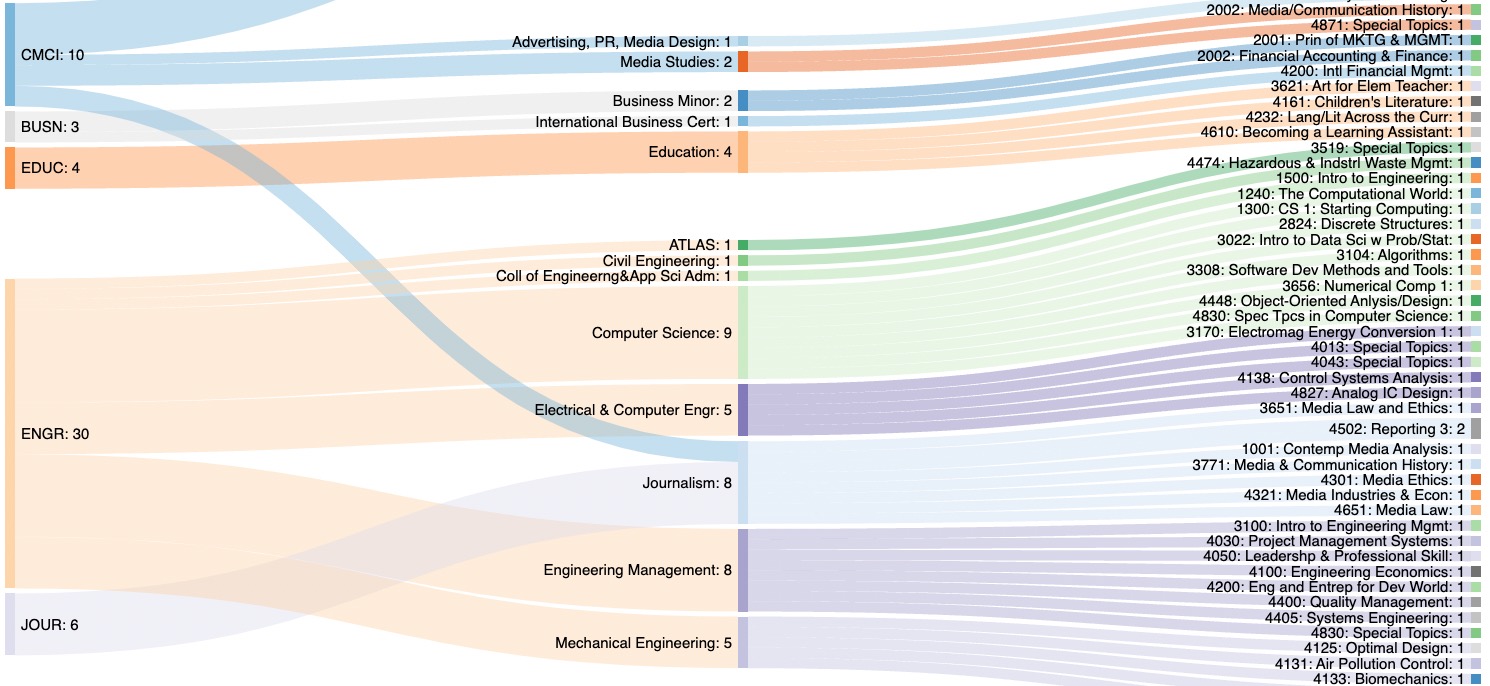 Learnings & Recommendations
Learnings
Online course offerings are and have been occurring for many years with no centralized coordination.

Unintended incentives result in inefficiencies and competition.

In one instance we discovered that parts of the organization pay to advertise against other parts of the organization.

Lack of coordination and consistency in the online space result in confusion for both students and academic/administrative units.
Recommendations
Redesign and align funding sources for online offerings.

Set a clear direction for the campus for online offerings.

Increase coordination and communication around online offerings.

Expand physical plant to accommodate growth in online offerings.
Impact
Our findings were:
Delivered to the Provost (chief academic officer).

Presented to various stakeholders around campus based on our report.

Used by senior administration to identify and address efficiencies in online and MOOC efforts.

Resulted in reorganizations and streamlining of plans, structures, and tools for online offerings.