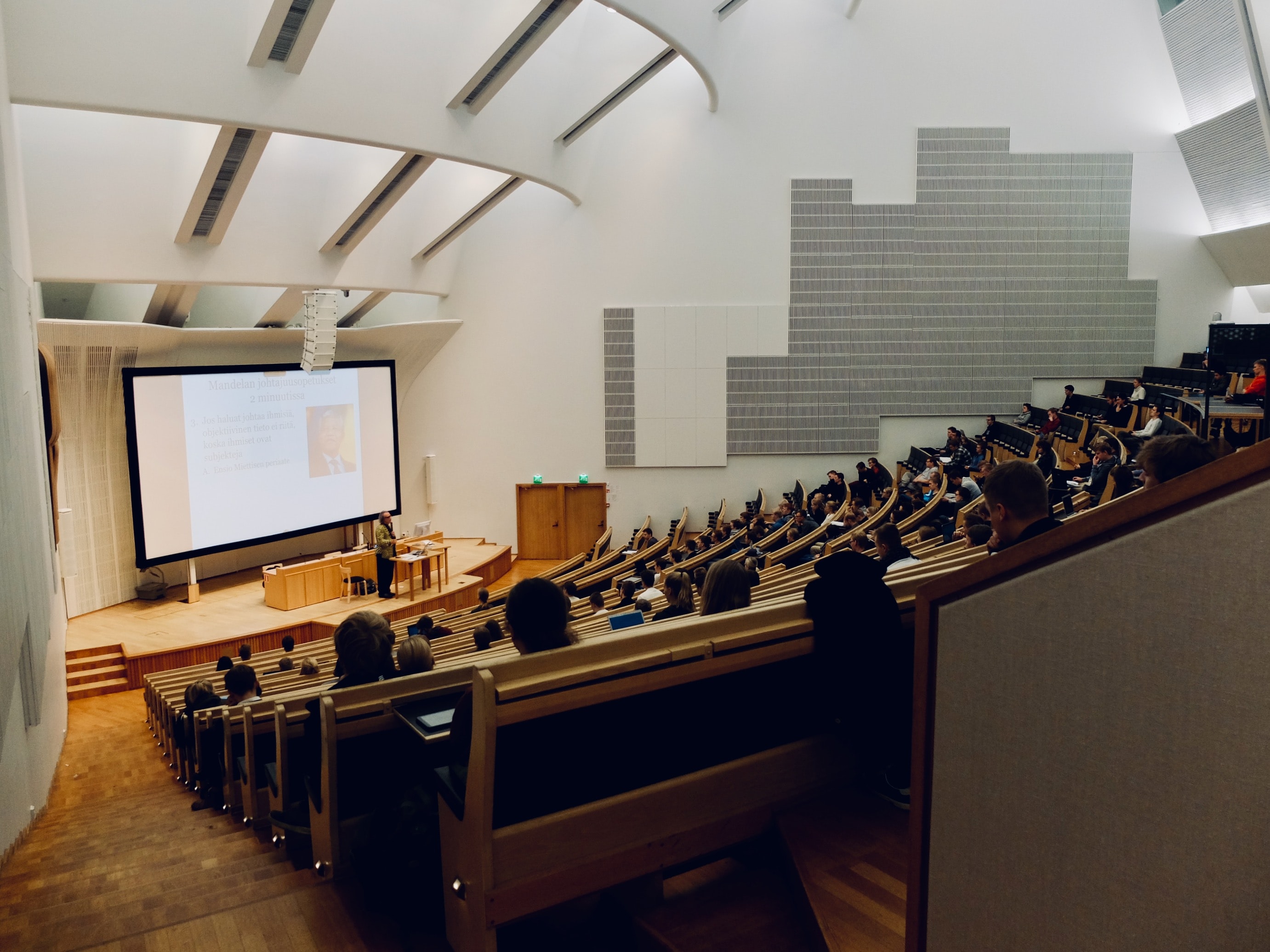 Changing Role of Spaces
The Problem:
The university has a large number of physical spaces dedicated to teaching and learning activities. As digital tools and online learning continue to grow, physical spaces and space design must evolve.
Multi-method research study to inventory and clarify existing spaces

Better understand the complex structure of space management, funding, and allocation

Identify users and stakeholders and gather data from them

Gather and evaluate peer institution data
Role: Applied Researcher | Team: Learning Spaces Manager, student assistants
Learning Spaces Study
Learning spaces are a timely topic on university campuses as faculty, staff and administrators explore how to best integrate learning with daily campus life and serve a variety of students. This research focused on generating understanding about learning spaces on the CU Boulder campus. The study provided information on the various spaces, arrangements, technologies, management, and funding.
Objectives of the study:
Identify space owners and gather a sample of data about needs, priorities, support, and funding for the spaces.

Better understand current landscape and approaches to space management, maintenance, technology renewal-replacement, and funding models.

Evaluate similar efforts by peer institutions.

Identify and evaluate future directions for technology in learning spaces and support/funding models.
Data collection included field work, peer analysis, and interviews with space owners and provided insights into the various needs, challenges, and benefits of a campus-wide effort to support learning spaces on the CU Boulder campus.
Product: Physical academic spaces
Audience: Campus leadership, Deans, Directors, CIO, CFO
Guiding Questions: What are the existing spaces on campus used for academics (teaching and learning)? Who owns/manages the spaces? What budget models are in use?

Field Work
Classification and inventory:
I coordinated research on existing spaces and their various classifications. Facilitated field studies of more than 350 spaces on campus including inventories of technology and equipment, and photographs of all spaces.
Field work was required as there was no central documentation of record for many spaces, including their layout, materials, technology, and design.

Photos were taken to provide visuals of spaces that were later incorporated into campus maps and room reservation systems.

Field work also included discussion and data gathering with local space owners and building proctors.

Updated space-owner documentation was created.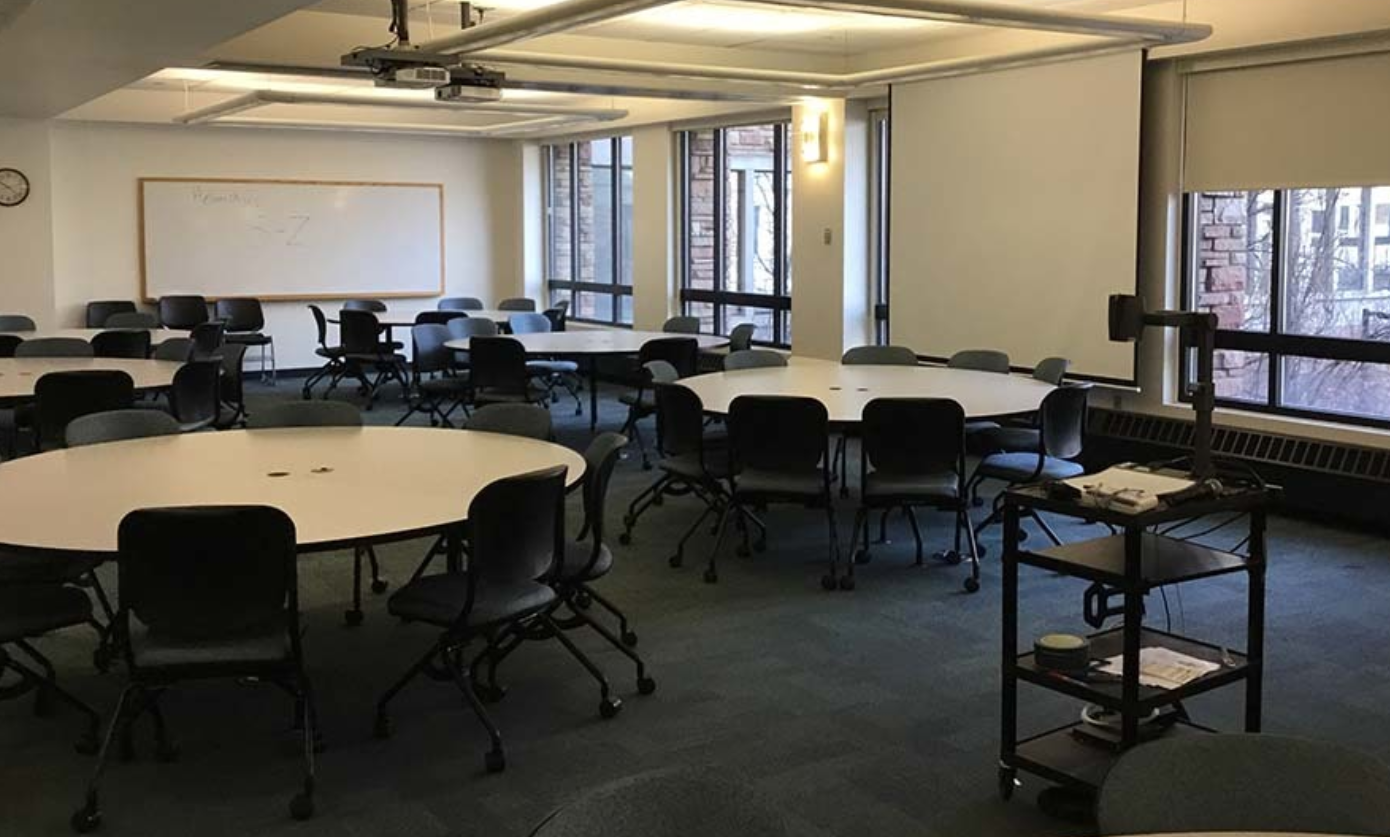 Peer Institution research
I collaborated with the Learning Spaces Manager on peer institution research We did analysis of websites and other publicly available information and conducted email or phone interviews where possible.
Peer analysis helped guide the direction of our research.

Peer research was shared with stakeholders and leadership to help confirm our strategy and direction.

Given the unique nature of high education institutions and their approach to spaces and budgeting, peer research was used primarily for strategic value.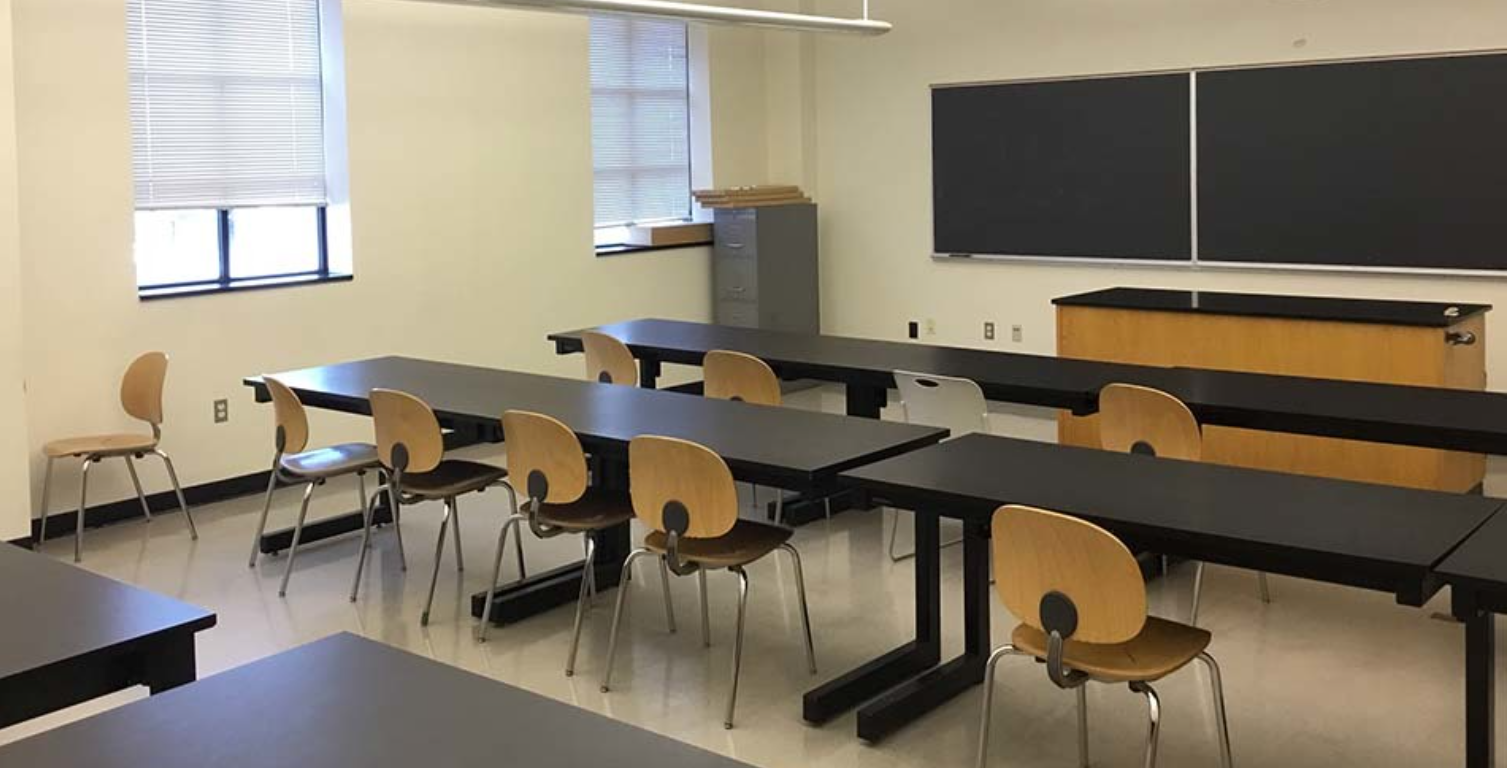 Interviews
I conducted five in-depth interviews and six focus groups with key space owners, representatives, and stakeholders. Interviews lasted approximately 45-60 minutes.
Interview were focused on three primary constructs as identified for the study
Construct - identifying positions and responsibilities for physical spaces

Construct - Identifying needs and priorities related to technology for physical spaces

Construct - Identifying current funding models for physical spaces
Interviews were selected to allow time and opportunity to explore these constructs and also to help build rapport and good will with the stakeholders.
Interviews provided meaningful insight and confirmation of the complexity of spaces on campus including their funding, politics, and historical contexts.
Results
Final "inventory and room use" database of over 750 spaces was created and shared with stakeholders. This provided the first overarching view of these academic spaces.

Presented "owners" interview data, user input, architectural environmental scan to steering team.
Impact
Project resulted in new proposed funding models.

A new strategic direction statement for academic spaces and action plan.

Additional iterative space planning projects were conducted in subsequent years.

The inventory (photographs, room features and equipment) I co-created was used as a model for two additional services for the entire campus.